Discover the 1st part (out of 4) of the interview of our Beauty Ifop Asia expert on Beauty trends in China and beauty consumer habits. The following findings are based on Ifop's research experience in beauty category and social listening on various online channels (e.g. social media, shopping sites, etc.), and they are mainly reflective about Chinese women in higher tier city
How are Chinese beauty consumer habits changing? What kinds of brands and products are they interested in? How does this differ from the previous year or two and how will this evolve?
Heavier usage of sun care
With increasing awareness of the harm of overexposure to sun on skin health and ageing, a great number of Chinese women start to form new sun care habits. Their usage of sun care products has been beyond the height of summer or when they go to the seaside on holiday, whereas, it is increasingly becoming a year-round essential item for daily use in their skin care regimens. Putting sunscreen during the winter and wearing sunscreen to work in an office turn to be common practice among Chinese beauty consumers. New sun care product launches in China with 'long-lasting' claims or high-SPFs have grown significantly, in addition, mom women pay regard to ease of re-application, and try to look for more convenient and easier to use format of sunscreen so that they can apply at all times.
"Overnight" skincare product is thriving in response to the need of "night animals"
In line with their social value and behavior, young consumers are looking for more advanced skincare solution to compensate their unhealthy and indulging lifestyle. According to "2019 Citizen Health Insight Report", about 70% of post 90s generation go to sleep after 11pm.
Overnight beauty hacks, such as sleeping facial masks, overnight powders, and LED facial devices, have seen soaring consumer interests in China recently. L'Oréal's Revitalift Filler Renew Anti-Ageing & Replumping Night Cream is marketed as a "zero o'clock cream (零点霜)" today in China. Guerlain's Midnight Secret Serum, on the other hand, is marketed as a "Stay-up-late cream (熬夜霜)." Both nicknames, strategically adopted by the brand's local marketing, target the Chinese millennials who are seeking control of their skin in their increasingly sleep-deprived lifestyle.
Cosmeceuticals brands are longer confined to problem skin
Being constantly educated by the ingredient savvy KOLs, beauty salons and various cosmeceuticals brands, a great number of Chinese women focus their attention on cosmeceuticals brands, which is deemed to be more powerful in terms of prevention, protection and correction of skin concerns, as well as more compelling for being backed by science. They try hard to understand those ingredients and the evidence-based efficacy.
This offers an explanation of the robust growth of Skin Ceuticals in 2019, as it is perfectly aligned to cash in on this major trend. It's signature products, H.A Intensifier, Discoloration defense, Phyto corrective, are highly appreciated by many young women. And the use of ingredient content and ingredient function labeling are major product differentiators that have a massive impact on consumer preference.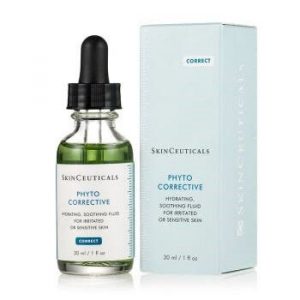 "Phyto Corrective," which is designed to hydrate and soothe irritated or sensitive skin. On its Tmall flagship, the sales of "Phyto Corrective" was high at 16,000 pieces in the last 30 days, compared with "CE Ferulic High Potency Triple Antioxidant" and "Phloretin CF High-Performance Broad-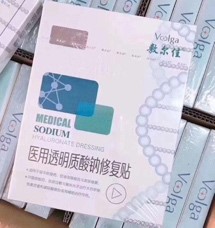 Action Antioxidant," which sold 1,000 pieces and almost 2,000 pieces respectively. Voolga敷尔佳 is developed from Heilongjiang Huaxin PharmaceuticalCompany, with pharmacy experts and professors. It launched repairing skincare for post-cosmetology treatment, and the product is used in cosmetology hospitals.
Ultra-Luxe skincare is on the rise
Super premium beauty and personal care in China recorded robust double-digit current value growth in the past 2 years, mainly thanks to the expanding middle class in China.
Facing tremendous social pressure to maintain their youthful looks, Chinese women, see anti-ageing skincare as a priority and are willing to invest in products that deliver results. They are looking outside those premium classic premium brands, such as SK2, Guerlain. In recent years, they have started looking into foreign niche, ultra-luxe brands abroad for more exclusive offerings, such as Valmont and La Prairie from Switzerland, Natura Bisse from Spain.
Natural, organic, safe & clean products are becoming the norm.
Millennials women demonstrate high interests in natural, herbal or organic ingredients and biotech products. Not only do they look for transparency and traceability of product ingredients, but they are also curious about where ingredients originate and how products are made.
Innovative products cater to technologically aware consumers in China
Consumers are no longer confined themselves to studying ingredients, products with innovative characteristics, now seems more closely meeting demand from technologically aware consumers. Many brands utilize a series of intelligent, innovative features in their products. As an example, the time match powder can be used to absorb the gloss of the skin intelligently in line with the sebum level of the skin, to reduce the oxidation and yellowing of the make-up. In addition, the unique Super Bio-Moisture Network can keep the skin moist for a long time by sensing the skin's condition, so as to achieve "intelligent" hydration and natural transparency.
The rise of new aesthetic trends
Chinese beauty buyers are flocking to domestic and Western brands, from K-beauty. This change in consumer trends strongly relates to a search for authenticity, and consumers now want products that allow them to express their identity and individuality rather than the uniformity promoted by K-beauty.
Niche professional makeup brands have been penetrating into to consumers' recognition.
Along with consumption upgrading and promotions of Daigou, consumers are not limiting to well-known brands and hot products when it comes to product choice. They are discovering more professional and differentiated brands to satisfy with specific makeup needs as well as show their personality. (E.g. Pat Mcgrath, Glossier, Romand, Natasha Denona, etc.
Glossier became popular on Instagram and Youtube. It is discovered by local KOLs recently, and exposed on local social media, such as Red.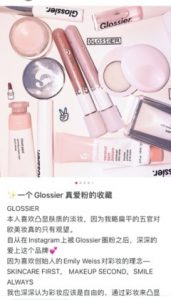 "Watch it, But it" Livestreaming e-commerce, make their purchasing decision more easily
Livestreaming is the "go-to" option for Chinese consumers when seeking out new products and deciding on what to buy. It serves not only as a tool to showcase and deliver information about products, but also as a customer engagement channel in which shoppers can interact with the host. As consumers can ask questions about the products, post comments to the hosts and even send virtual gifts as a token of appreciation while watching the livestream.
2019 is a year of livestreaming in China. For instance, Taobao Live, Alibaba's dedicated livestreaming channel, generated sales of RMB 20 billion during Alibaba's Singles' Day 2019 shopping holiday on November 11. This accounted for around 7.5% of the company's total Singles' Day sales of RMB 268.4 billion
Kim Kardashian collaborated with livestreaming influencer Viya to sell 15,000 bottles of KKW Beauty perfume on Singles Day.
On 2019 March 8th Women's Day, Li Jiaqi (Austin Li) sold 10,000 bottles of facial cleanser in 10 seconds; sold 15,000 lipsticks in 15 minutes; and made 3.35 million RMB sales in 5-and-a-half-hour online live streaming
Chinese consumers' makeup routines evolved rapidly
Consumers in China are becoming ever more sophisticated in their daily makeup regimens. Eye shadow was notable amongst the expanding areas of colour cosmetics in the past 2 years.
According to Grand View research, the value of the global eye makeup market is expected to reach US$21.41 billion by 2015. Eye shadow products are expected to be the fastest growing category with an average annual growth rate of 6.2% between 2018 and 2025.