After discovering the 3rd part of our expert's interview on the evolution of Physical Retail Environment, Here is the 4th and last part of the interview of our Beauty Ifop Asia expert, on local beauty companies. The following findings are based on Ifop's research experience in beauty category and social listening on various online channels (e.g. social media, shopping sites, etc.), and they are mainly reflective about Chinese women in higher tier city.
Local brands have a talking point for some time, but really seem to have taken off in the past year in terms of the number of new brands hitting the market and the quality of products they are offering; is this your view too? What are local brands doing that is proving so successful?
1. C-beauty's reputation is set to change from a cheap alternative to an industry trendsetter.
C-beauty brands have seen their sales soar in the past several years thanks to their high price-to-quality ratio and consumers' "buy-Chinese" attitude as an expression of national pride. Yet compared to international brands, most consumers still thought of C-beauty as having inferior branding and a lack of cachet. And C-beauty was mostly known for producing 'copycat' versions of premium international products at a much lower price.
Yet, nowadays, a wave of new-gen C-beauty brands is challenging the old "cheap, unoriginal" norms of C-beauty by offering a value upgrade, and China's young and urban population is its biggest advocate. User data from the lifestyle platform Little Red Book showed that entries of "C-beauty" rose 116 percent year-on-year in the first half of 2019, while over 5 million users shared positive reviews of C-beauty brands. According to CBN Data's report, 70 percent of C-beauty consumers are age 18-25 and from top-tier cities like Shanghai, Guangzhou, and Hangzhou.
Local brands are often able to familiarize themselves with the Chinese market and communication trends faster. Brands can leverage diversified marketing strategies such as social networking, KOL, variety IP, etc. to achieve rapid growth in sales.
Local brands put more emphasis on combining cultural elements, and it is easier to resonate with consumers and build emotional connection. According to Tencent Gen Z Research Report, over 50% of Gen Z think that foreign brands are no longer a bonus, and strong national pride and self-esteem drive Gen Z to be more willing to support local brands.
The product development and update cycle of local brands is shorter than that of international brands. Local brands could quickly adapt to consumers' changing needs, and provide a brand new consumer experience. As an example, Marie Dalgar will launch new products every month, and the time from new product development to product launch is generally about six months, which makes the brand rapidly spread in the market.
Some C-beauty brands are tapping into the power of traditional Chinese medicine to win over the support of consumers. For instance, the Shanghai skincare brand Inoherb is famous for incorporating Rhodiola Rosea, a plant that was used by ancient Chinese to make skincare goods, into its formula. According to the report, there are respondents who believe C-beauty fits the skin conditions affecting Chinese people the best, while foreign brands are seen as using chemical ingredients that damage their skin.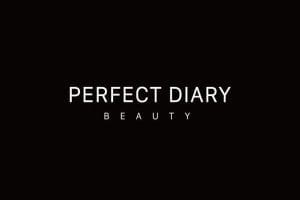 2. Which kinds of local brands are doing well? Is it just KOL brands with a ready digital following or is the offer more qualitative?
Perfect Diary was established in 2016 in Guangzhou. This chic beauty label boasts minimalist, sleek products that are affordable without compromising on quality. Perfect Diary's products are designed to be easy to apply, so they're perfect for anyone new to makeup. Each product is tailored towards Asian skin types and marketed to keep up with China's ever-changing beauty trends.
It's remarkable marketing mix contributed to its success:

Its price-value proposition and unique branding campaigns. Perfect Diary sells unique products that cost one-fourth that of foreign brands; most items are priced under 100 RMB (US$14), making it affordable for most Chinese consumers.
Make use of new format of social media marketing to increase brand exposure and build new consumer connection: One key factor for the rise of a group of cutting-edge local brands is to abandon traditional advertising strategies and transfer to social media, and then make the brand flourish. Perfect Diary invested a lot in the content marketing on Red at early stage to raise brand recognition and generate buzz.
a twelve-color eyeshadow palette collaborated with Discover channel. Through creativity, practicality, as well as rich and bold color matching, the brand is deeply loved by makeup enthusiasts and novices. It also promotes Perfect Diary to one sales peak after another. (It is estimated that there are over 110,000 posts about this palette shared on Red)
Judydoll is an affordable brand boasting adorably-packaged makeup in a wide range of colors. They frequently release fun, new products, always staying one step ahead of China's makeup trends. Judydoll is extremely popular—their famous single eyeshadows, which come in 171 colors, have over 700,000 sales per month.
Mao Geping is a makeup legend in China and he is also the founder of MAOGEPING cosmetics, one of China's major domestic brands. His makeup range was inspired by Chinese classical poetry, paintings and costumes that reflect the country's rich history. As such, the product packaging is luxurious and classy, with Chinese-inspired accents. MAOGEPING is a bit pricier than Judydoll and Perfect Diary, but his products are great basics that cosumers will end up using every day.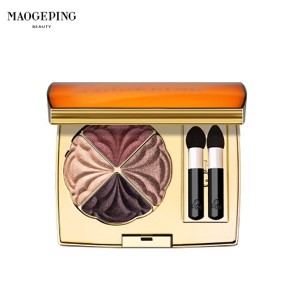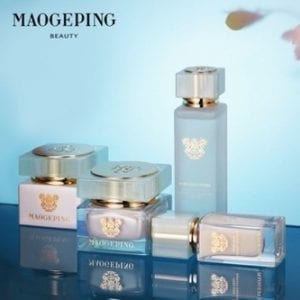 Outstanding visual appearance of local brands attracts consumers' attention (combining cultural elements, cross-border cooperation, IP),thus establishing unique brand image and personality to attract young consumers. Innovation on visual appearance breaks down the inherent impression on local brands.
Local skincare brands: Core ingredient is the key to the success of various local skincare brands. Local skincare products that specialize in popular ingredient are gradually well known and recognized by the public. Natural raw materials are also the main selling point of some traditional local brands. Pechoin and Chando have always adhered to the concept of "from nature". For example, the "Herbal" series of Pechoin and the "Himalayan Glacier Water" of Chando.
3. What impact are local brands which have been acquired having on the market, (eg Magic of Yue Sai by L'Oréal)? How will these brands evolve?
Positive impact: Expand target audience through creative and localized marketing strategy:
Dabao SOD lotion, was an essential skincare product for almost every Chinese family in 1980s. After it was acquired by Johnson& Johnson, it was gradually marginalized by the market and even disappeared for some time. Recenly, Dabao has started brand transformation by innovating packaging, cross-industry collaboration, creating male-focused product line, and so on.
Dabao SOD lotion Vs. Chinese traditional cartoon, Huluwa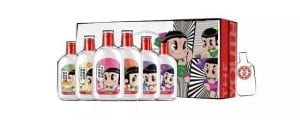 Dabao launched male skincare series.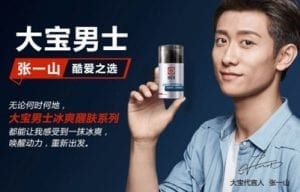 Negative impact: Unclear market position:
After Yuesai was acquired by L'Oreal, the brand position was vague at the first place. It was degraded from semi-selective local skincare brand to mass brand, which is similar to Maybelline and L'Oreal Paris. But the result turned out to be unsatisfactory. Now Yuesai changed its market potion into premium skincare, and update its marketing strategy by collaborating with KOLs and exposing in e-commerce live streaming. It has gained increasing recognition. However, it is still a long journey for the brand to reach the same level as other foreign premium brands, which have rooted and stable status in consumers' perception.
4. What kind of distribution strategies are the new local brands adopting?
Compared with a large number of local brands' offline channels in the past, recently, local brands have begun to make efforts through e-commerce platform combined with offline channel at later stage. With consumer orientation, they have begun to invest more in brand marketing.
Most of the local brands created in recent years started with online platform. Through various internet social media marketing methods, brands created high-quality promotional content, including graphic, video, live streaming and other forms to generate buzz, and directly trigger online sales. Coupled with the relatively low price of local products, consumers' trial-and-error costs are low, and it is easier for them to accept direct online purchases. In addition, online sales have directly shortened the distance between brands and consumers, and let brands communicate directly with consumers through social and e-commerce platforms, in order to understand the pain points of product and make timely improvement.
When the number of online fans is reaching a peak, it is the time to expand new consumers through offline channels for those local brands. Meanwhile, offline stores have become an important channel for new local brands to enhance interaction and experience.
Winona is a special case, which starts from offline. As a brand mainly focused on medical skin care, Winona is promoted offline at first, based on professional academic research capabilities and doctor recommendations. Through the counters of pharmacies and hospital usage, it builds consumers' awareness and reputation of the brand. Then, it began to enter to online channels to spread to wider targets.
5. What is the market share of local beauty brands and how do you see this evolving?
According to the Tmall (one of major e-commerce platforms), local brands takes over 1/3 of market share among 55 beauty brands which exceeds 100 million RMB sales on 2019 Nov. 11th Online Shopping Day.
Among the Top 20 makeup brands sold in January-November 2019 on Tmall, the performance of all brands was above 200 million; the number of Chinese brands accounted for 40%, including Perfect Diary, Huaxizi, Zeesea, Carslan, Chioture, Meiking, Marie Dalgar. This performance is slightly better than skincare; Perfect Diary won the championship with more than 1.5 billion sales. It is also the first local brand to win the Tmall Nov. 11 cosmetics sales champion.
Among the Top 20 make up products sold on Nov. 11, 6 products on the list are from local brands, taking over 30%. Powder from Huaxizi is on the top, exceeding 500 million sales.
Compared to the era when prices determined consumption power ten years ago, nowadays more consumers are willing to pay for quality and personalization. Brand differentiation has become an important factor to leverage premium power. In addition to innovation in product packaging, product forms and concepts, local brands should also go deeply to focus more on product research and development to improve product quality, thereby increasing consumer stickiness.
In addition, C-beauty brands still have more hurdles to overcome before taking the global stage. To gain a foothold in the competitive market, C-beauty brands have to focus more on the product research and development, rather than communication, and try to build a higher level of consumer trust through product with a sustainable vision.
Find all the articles here :
1. BEAUTY TREND IN CHINA 2019 : HOW ARE CHINESE BEAUTY CONSUMER HABITS CHANGING ?
2. BEAUTY TREND IN CHINA 2019 : HOW ARE BEAUTY COMPANIES RESPONDING TO THE NEW CONSUMER DEMANDS?
3. BEAUTY TREND IN CHINA 2019 : HOW IS THE PHYSICAL RETAIL ENVIRONMENT FOR BEAUTY EVOLVING ?