Consuming locally mainly springs to mind with regard to what ends up in our plate. Nevertheless, the desire for proximity has sowed its seeds in the world of beauty. The concept of going local when it comes to beauty is much less closely correlated to environmental concerns than it is with food. The communication strategies of beauty brands revolve more around their local values, by working with the name, the formula and culture. The expression of this singularity is now on the rise throughout the world.
Hence cracks are appearing in the international beauty landscape and these culturally inspired beauty routines are ever more numerous, but why? What sets them apart?
"Less is more" in Australia
We shall first turn our attention to the Australian take on beauty. Identified as the "the next big thing", A-beauty is exporting itself and taking up residence outside the island, as illustrated by the fact that Séphora.fr has dedicated an entire section to it. True to the spirit of wild Australia, A-Beauty is effortless, refined, natural and sunny (but with a good SPF!). The routine is rendered simple thanks to multi-functional products that rely on efficacious ingredients. It has hedged its bets on a direct and transparent rapport with consumers: "Australian brands say what they do and do what they say", Kate Morris, founder of Adore Beauty, beauty product retail website.
Ingredients made in Australia: Kakadu plum, Vitamin C, pink clay, Mangosteen
Who: Aésop, Jurlique, Aussie, Lano, Frank Body, Sand & Sky, Nude by Nature
Blend of tradition and modernity in Japan

Further north, J-Beauty reflects beauty which is both ancestral and modern, combining botany and technology, quality and sensoriality: simply on a quest for perfection. We have indeed landed in Japan. Beauty here is impregnated with innovation in keeping with its traditions. In more practical terms, make-up is discreet, moisturizing is a key step and product experience is of the utmost importance. Fragrance, texture and feeling on the body are an integral part of the beauty ritual.
Ingredients made in Japan: Yuzu, rice, green tea, matcha, konjac, miso, ginger, silk cotton, kombu
Who: Shiseido, Shiro, Three Cosmetics, Sekkisei
"Made in" China
Land of opportunity for beauty from western countries as well as its Asian neighbors (Japan, South Korea), China is gradually turning its attention to its own potential with C-Beauty. Rather than folding back on itself, "Created in China" has become an argument, a positioning and translates China's burgeoning pride for its own culture. Being on a quest for individuality, (young) Chinese people no longer wish to be tied to the yoke imposed from within or elsewhere.
Buoyed by Gen Z, its playground is the digital world, both when it comes to communication via social networks or influencers ("Wanghong") as well as retail channels (e-commerce, m-commerce, s-commerce). Western brands establish their territories via storytelling. Chinese brands draw on their heritage, inspired in some cases by Chinese traditional medicine, as well as more pragmatic differentiation: results at a lower price. This is beauty which does not merely address the elite. From a geographical standpoint, going local guarantees better accessibility, in particular in Tier 2 cities and below, which represent a real challenge for foreign brands.
Who: Herborist, Pechoin, Chando, Hedone, Front Cover, Amour, Sevenfriend
Playful and pop culture in Korea

Certainly the best known on the horizon, K-beauty is abundant, maximalist, accumulative with extremely fast temporality. This is collective beauty represented by an ideal that is almost artificial: a young, clear, almost transparent skin, and the v-shape. To achieve this, one needs to keep up with a sophisticated 10-step routine. Korean brands are constantly innovating in terms of product offers, packaging, and sizes ,as well as inventing new routines, one such example being the cloth mask. Hence price remains affordable to make accumulation possible. K-beauty is highly playful: colorful and fun packaging, pop culture codes such as K-pop music, with the Kawaii universe to embrace a cute yet sexy touch.
Who: Sulwhasoo, Erborian, Innisfree, Dr. Jart+, Recipe, Missha
Clean beauty in Germany and Northern European countries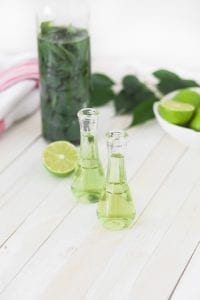 Back to Europe with G-beauty. In Germany, skincare is the source of inspiration for local brands. Much in the same way as the century-old Nivea cream, there is nothing superfluous or really new here, but it is what the skin really needs. This approach is based on the science behind the product with an astute blend of natural ingredients. Brands are associated with a name, a physician who acts as a guarantor of product safety and quality. This is beauty that verges on the medical world, the final touch being the "Deutsche Qualität" stamp!
Who: Weleda, Dr. Hauschka, Augustinus Bader, Susanne Kaufmann, Dr. Barbara Sturm
Northern European countries also have their word to say in the beauty sector. The Scandi-beauty mantra "lagom", i.e. living in a balanced manner neither too much nor too little, is highly relevant here as beauty from the North is holistic. When it comes to being beautiful, everything counts, from physical exercise to diet and skincare. Hence probiotics which take effect within the body are used to reveal one's beauty. Minimalistic, from the pack to the formula itself, the "no-nasties" or no superfluous ingredients claim is fiercely upheld.
Ingredients made in Scandinavia: spring water, cranberry, birch sap
KEVIN ZHOU : Send an email